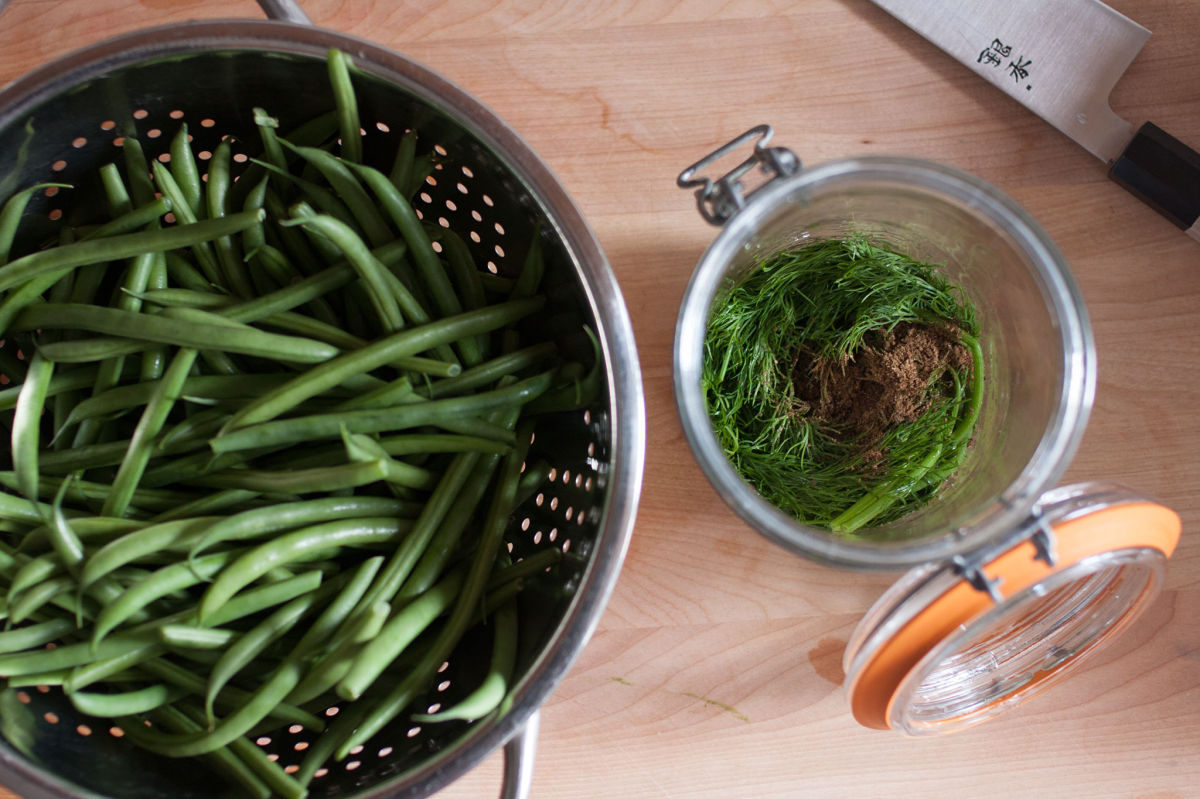 We picked up a bag of haricot vert (French green beans) at Costco large enough for a few dinners and a batch of refrigerator pickles. In addition to the usual sprigs of fresh dill, I thought the more complex, almost nutty flavor of the haricot vert would work well with the earthiness of ground dill seed.
Double dilly haricot vert, 4/19/2014
1 L glass jar
850 g Haricot vert
15 Sprigs fresh dill
1 tsp Dill seed, ground
300 ml Cider vinegar
300 ml Water
200 ml Sugar
½ tsp Kosher salt
Blanched the beans in 1 gallon of salted water for 120 seconds, moved them to a colander and rinsed them with cold water. Added the dill sprigs and ground dill to the bottom of the jar, placed the jar on it's side and packed in the cooled beans. Warmed the pickle to a bare simmer to dissolve the sugar into the water and vinegar and then allowed it to cool to 160° F before pouring it over the beans. Cooled the jar to room temperature on the counter and then in to the fridge.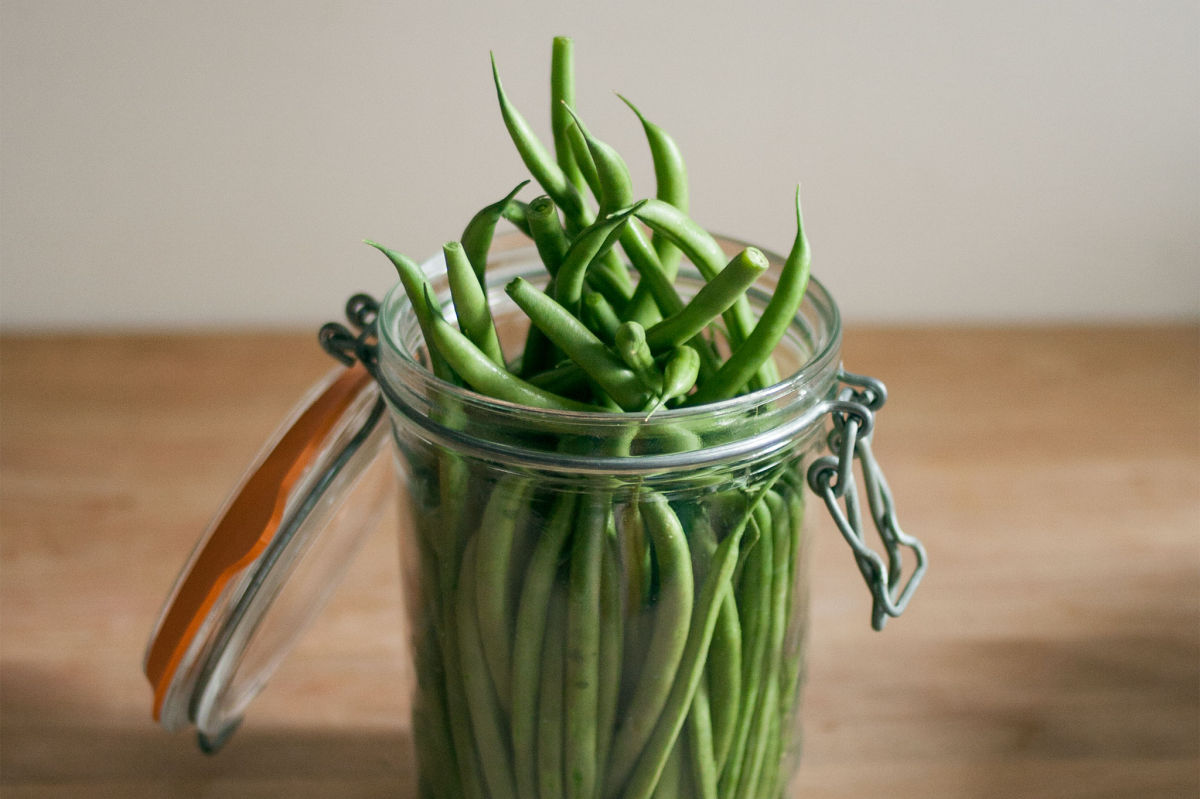 My method for making sure the beans fit in the jar. I overstuff the jar with raw beans because they tend to shrink a bit when blanched.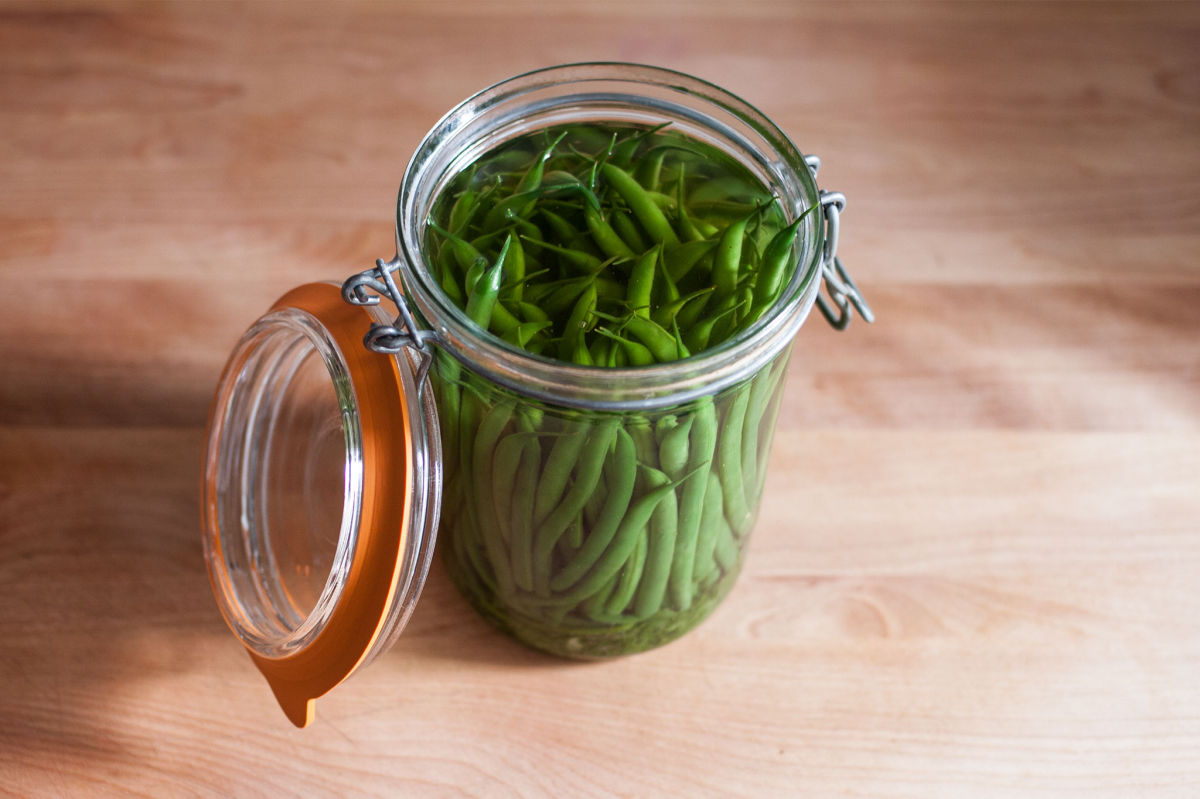 They're such a pretty green right when the pickle is poured over them. They'll turn more olive green in just a few hours, but the brief blanching will keep them crunchy. I'd curious to see if there are techniques to help them stay bright green.
All sealed up and ready for the fridge. Should be ready in a about a week. Assuming we can wait.