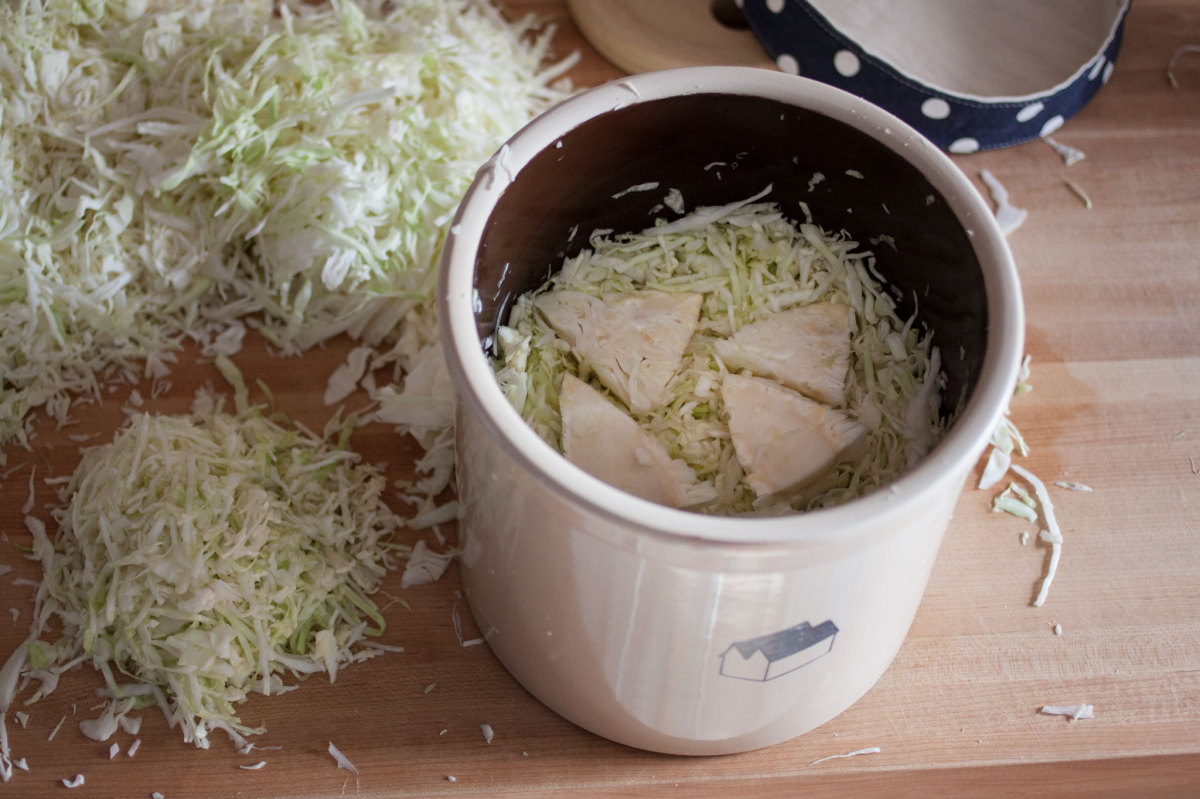 A few months ago Instagram user @kaikatsu_konnichiwa posted this comment on one of our photos of us making sauerkraut:
"I know every recipe, YouTube or tutorial recommends the tiny shredded cabbage but I have tried so many different sizes and my quite large family all love thicker, larger, crispier cuts. And don't get me started on how we all fight for the core!"
In addition to being pretty funny, this got us thinking about fermenting larger chunks of cabbage. For this batch we made "Buried Core" sauerkraut – instead of chopping the cabbage cores and mixing them in with the shredded cabbage, we nestled the cores into the middle of the crock, where they'll be surrounded on all sides by shredded cabbage during fermentation.