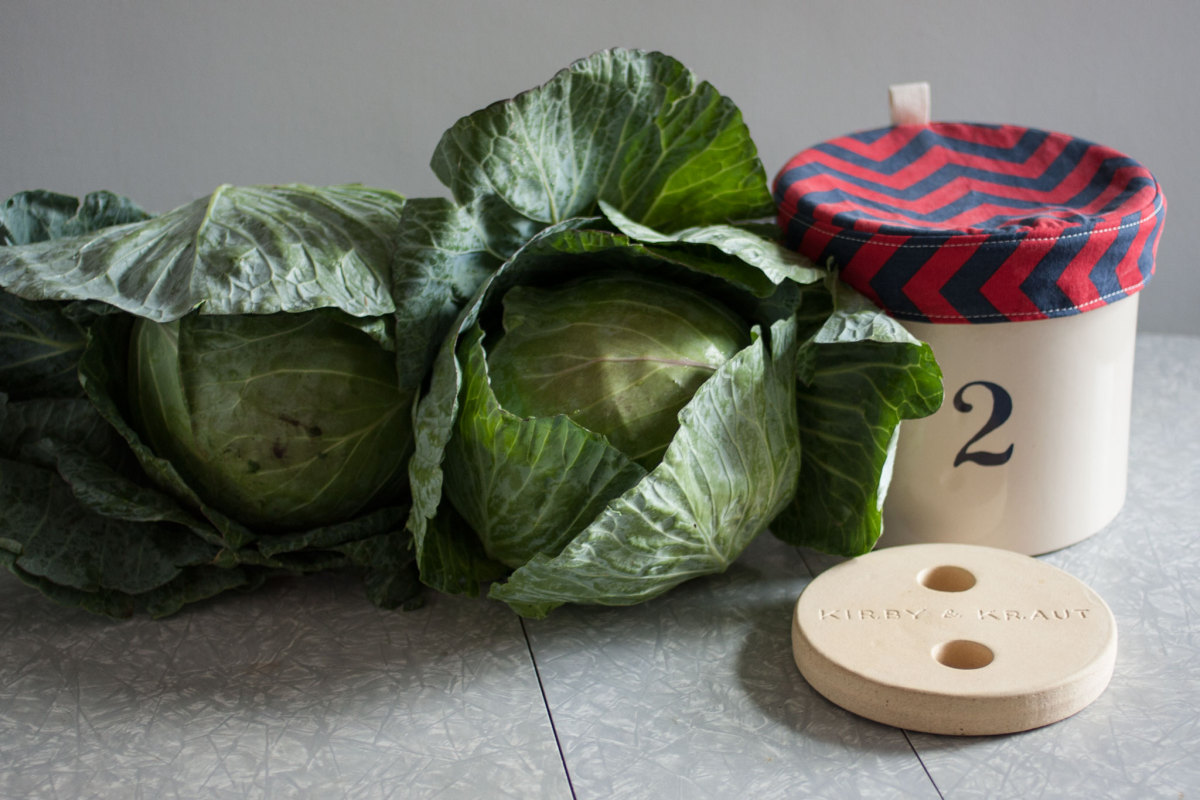 In appreciation for all his help with our plot in the community garden, we gave our friend Kurt one of our fermentation sets, and at his request paid him a visit at his apartment for a sauerkraut tutorial.
It was refreshing to prepare a batch of sauerkraut in someone else's kitchen without all our usual kitchen tools. The need to improvise a few steps, while explaining the reasoning behind each improvisation, reminded me how the basic principles behind fermentation are easy to understand, and that once you understand these concepts, there's no wrong way to make sauerkraut.
Kurt's familiar with the sauerkraut recipe on our site, and as we talked through the process there were several times in our conversation where we discussed ways to expand and clarify our recipe, which is something I've been meaning to do this winter. When I put together the recipe page about a year ago, I was incredibly busy building the Kirby & Kraut site, and in the name of efficiency I focused on creating the kind of recipe that I'd want to find on the web. My goal was to make something clear, detailed and specific, but to Kurt, it comes across as a little intimidating, as though making sauerkraut required precise measuring and special tools like mandolines and digital scales, and that's not the case at all, and certainly not the view of fermentation we want our site to convey.  It's not that I don't appreciate the specificity – I love to geek-out in the kitchen – it's that I don't want that specificity to discourage people from fermenting at home, or fail to convey my sense of wonder about the transformation that takes place. I'm not sure what I might do, maybe split the recipe in two, or just fill out the notes section, but either way I want to make it clear that delicious sauerkraut is fun and easy to make.
Sauerkraut at Kurt's, 8/19/2014
2 large cabbages
Kosher salt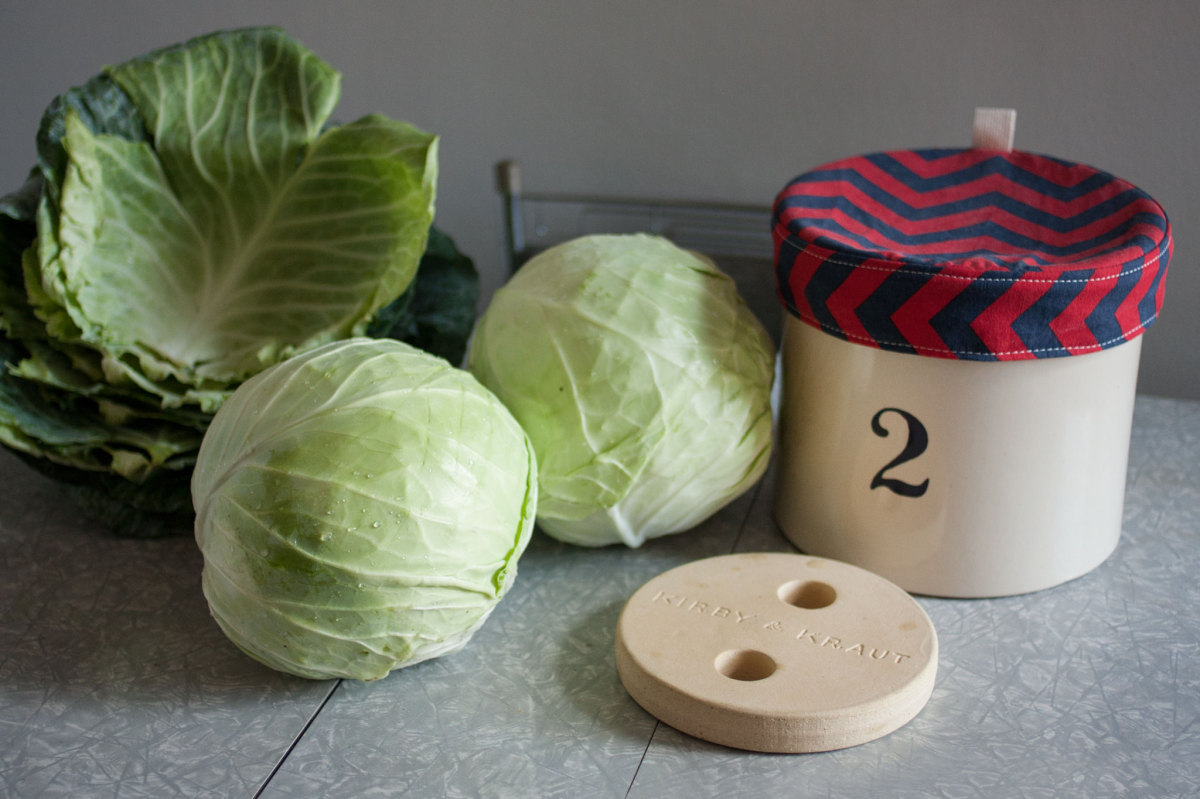 First step was peeling the outer leaves from the cabbages. With huge fresh field cabbage like these, it's quite a bit of bulk, but all the extra leaves ended up in the garden compost pile.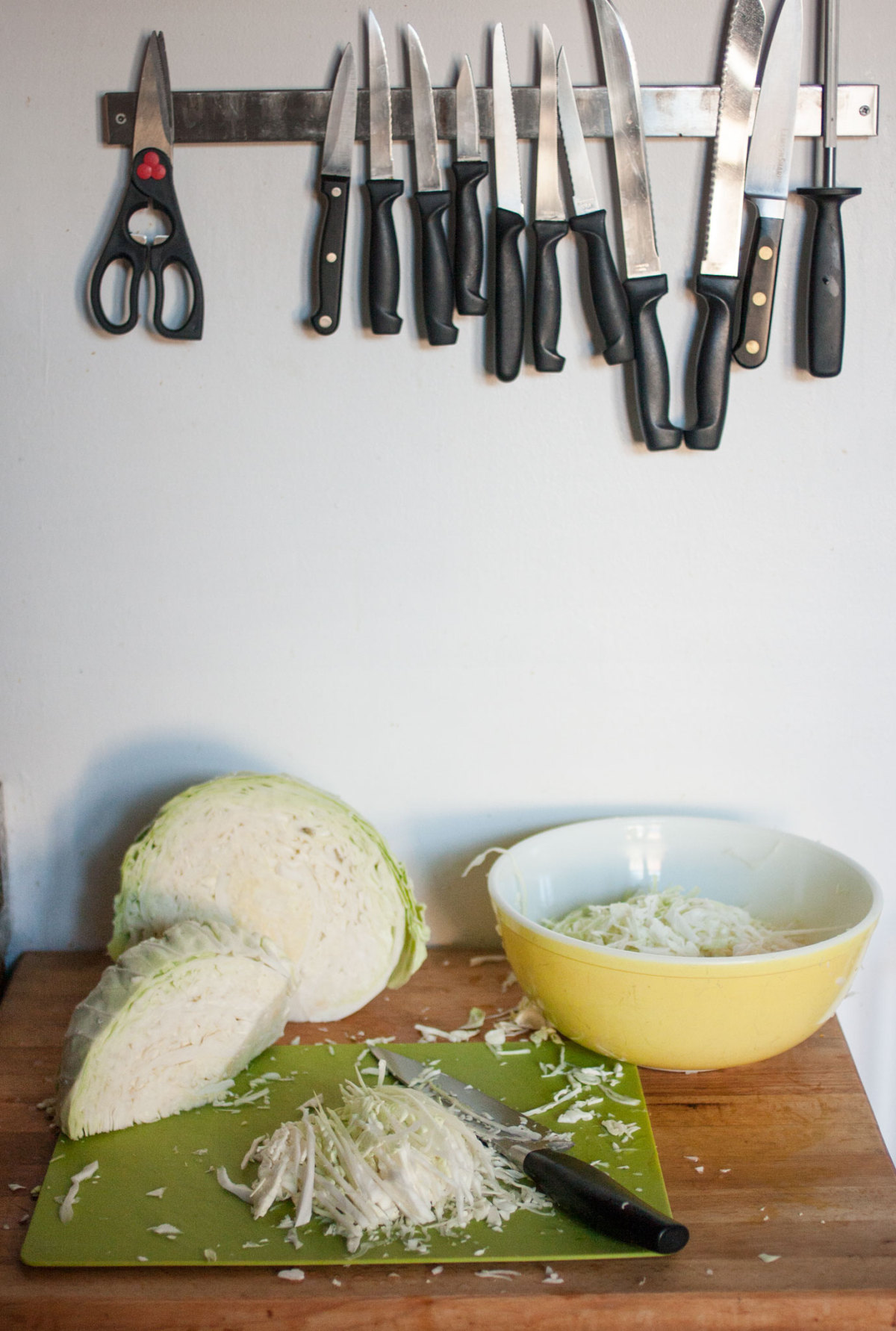 Shredding the cabbage. We chopped it in quarter-cabbage batches into the largest bowl in Kurt's kitchen.
We salted the batches in the yellow bowl by taste, shooting for something in the ballpark of "salty french fries" and then packed it, handful by handful, tightly into the crock.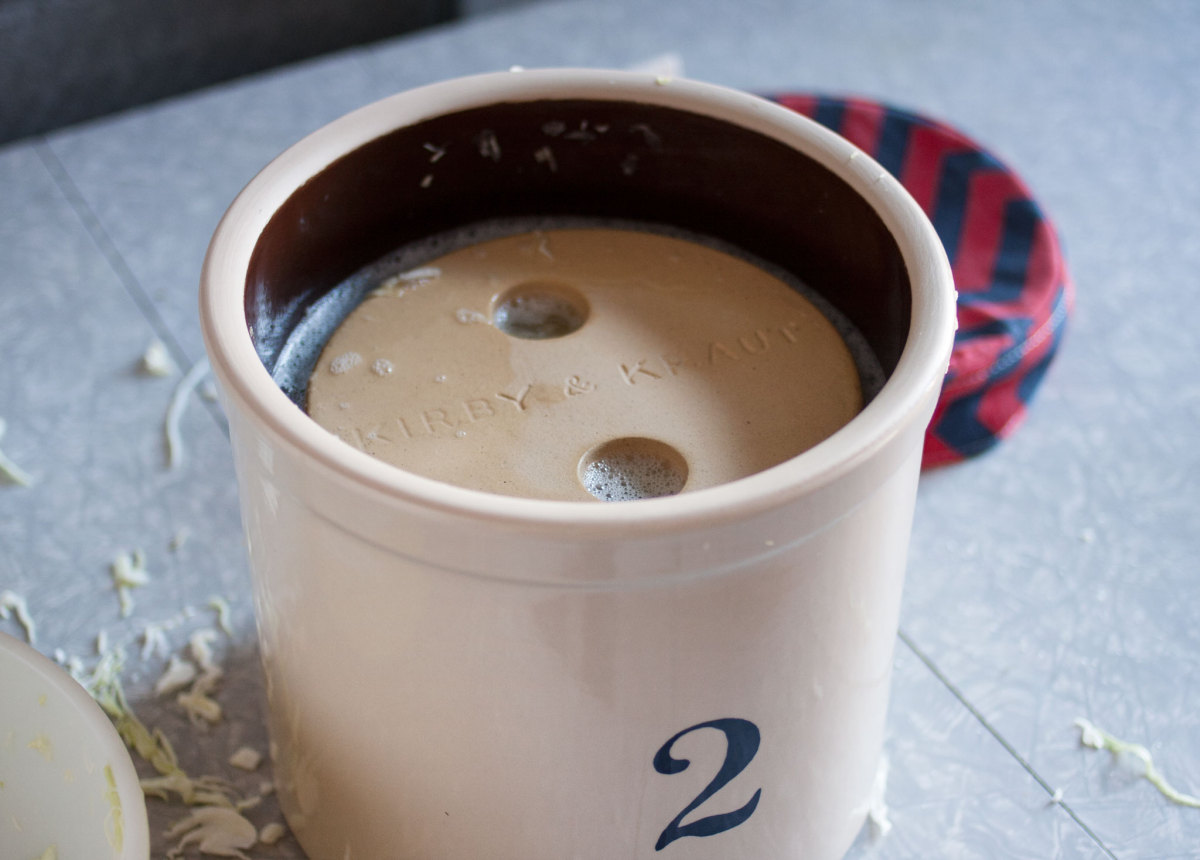 With the crock full of salted cabbage we pounded it with our fists and finally pressed down on the weight till the brine rose up and over the top of the weight.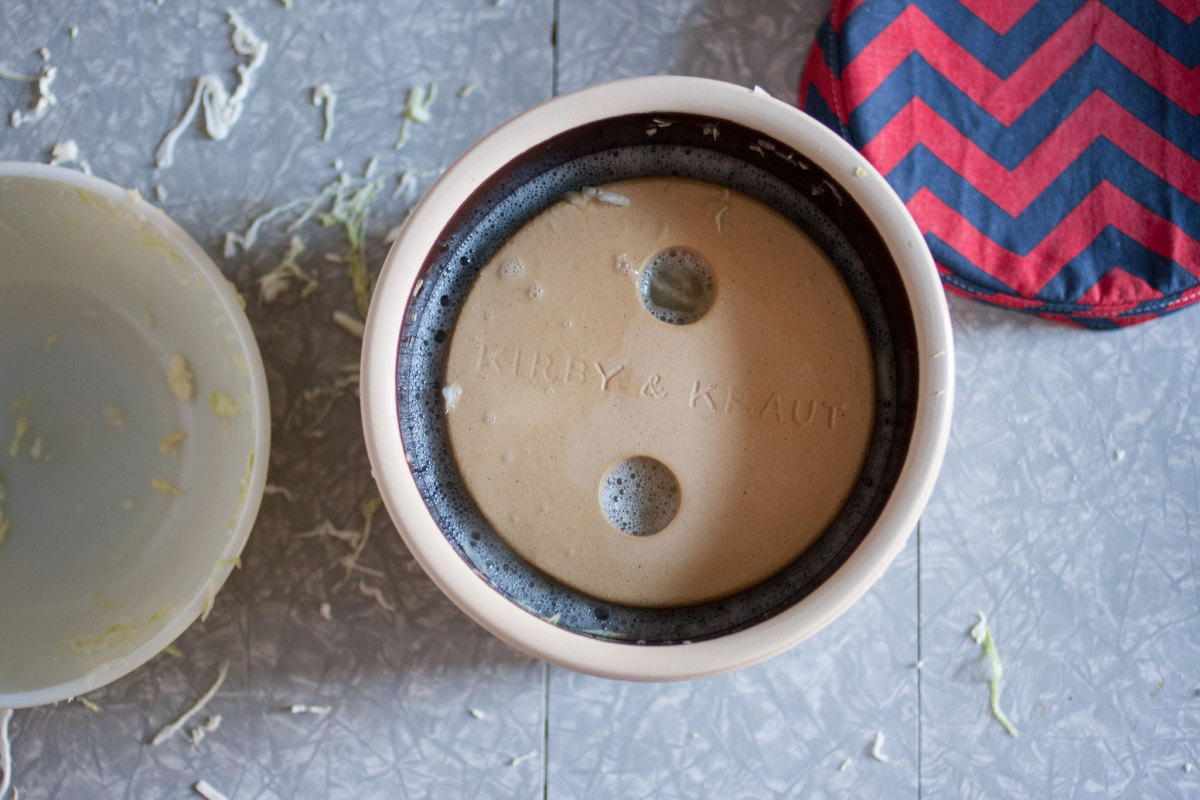 Kurt was impressed with the sweetness of the cabbages and how quickly the salt released so much of it's juice.
All done and sittin' pretty on his kitchen counter.