This was our second time making lemon rosemary sauerkraut. The first batch worked out so well, we stuck with our original recipe. Our favorite discovery about this flavored sauerkraut is that it makes the best sauerkraut ceaser salad dressing – just mix with a little sour cream and mayonnaise then puree with an immersion blender – it's phenomenal with hearty salad greens like kale or spinach.
Lemon Rosemary Sauerkraut, 11/1/2014
1 large (3600g / 8 lb) cabbage
30g (1 oz / ~15 sprigs) Fresh Rosemary
1 Lemon (220g, organic since we're incorporating the zest)
Sea salt (2% by weight)
Shredded all the cabbage finely, (turing the dials on the Benriner
1 turn). Scrubbed the lemon thoroughly with a vegetable brush, zested with a microplane
 and then juiced, straining out the seeds. (Always zest first) Added the cabbage to the crock in 1000g increments along with 20g salt, a pinch of the zest and some of the juice. Mixed thoroughly, tossed in the rosemary sprigs, and packed down into the crock. Added the cabbage cores and larger ribs about half way through the batch. Topped with the weight, it produced more than enough brine to submerge the cabbage.
Here is the step by step process that I like to use to shred quarter heads of cabbage on our mandoline. The cabbages are cut in half, cored with a paring knife and then quartered.
I then trim each quarter to the width of the mandoline.
Shred that portion and add it to the pile.
Then shred the rest on the piece using the mandoline.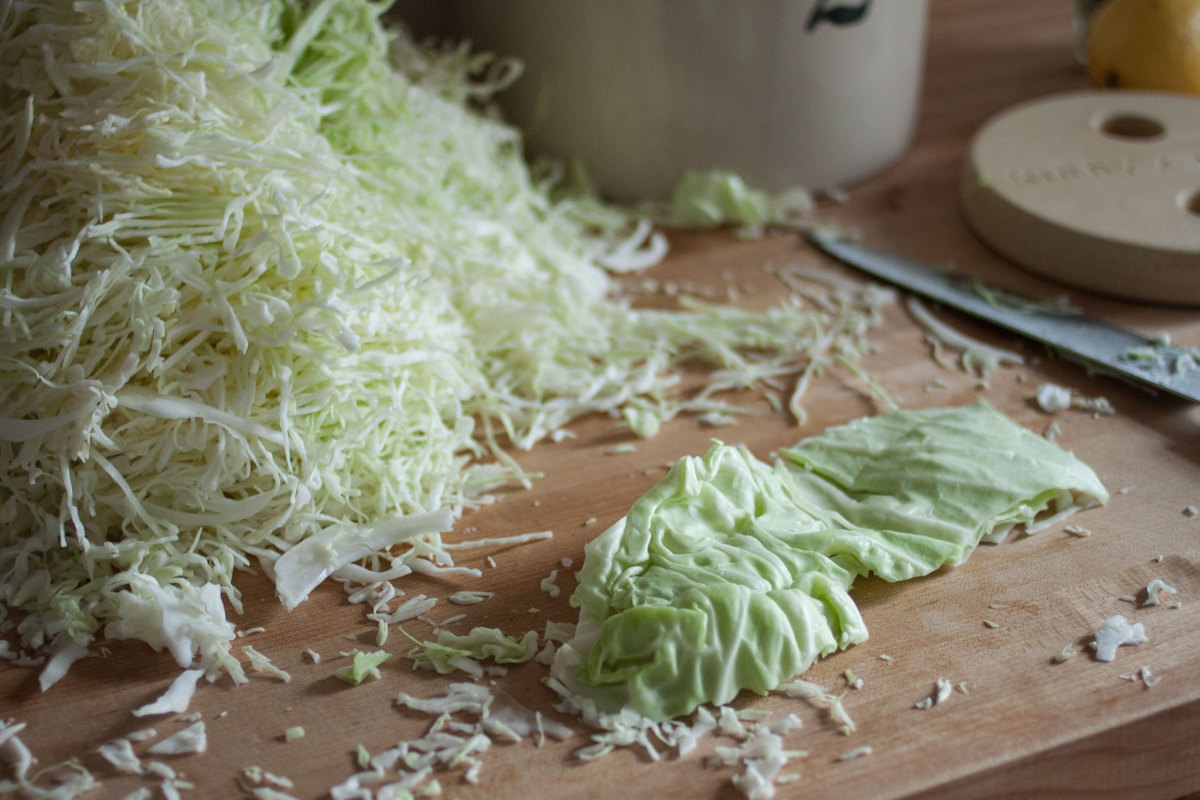 I always wear a cut resistant glove
, but when my hand tells me I've gotten close enough to the blade thank-you-very-much, I stop and shred the last flap of cabbage with the knife.
The final product, and a glorious pile it is.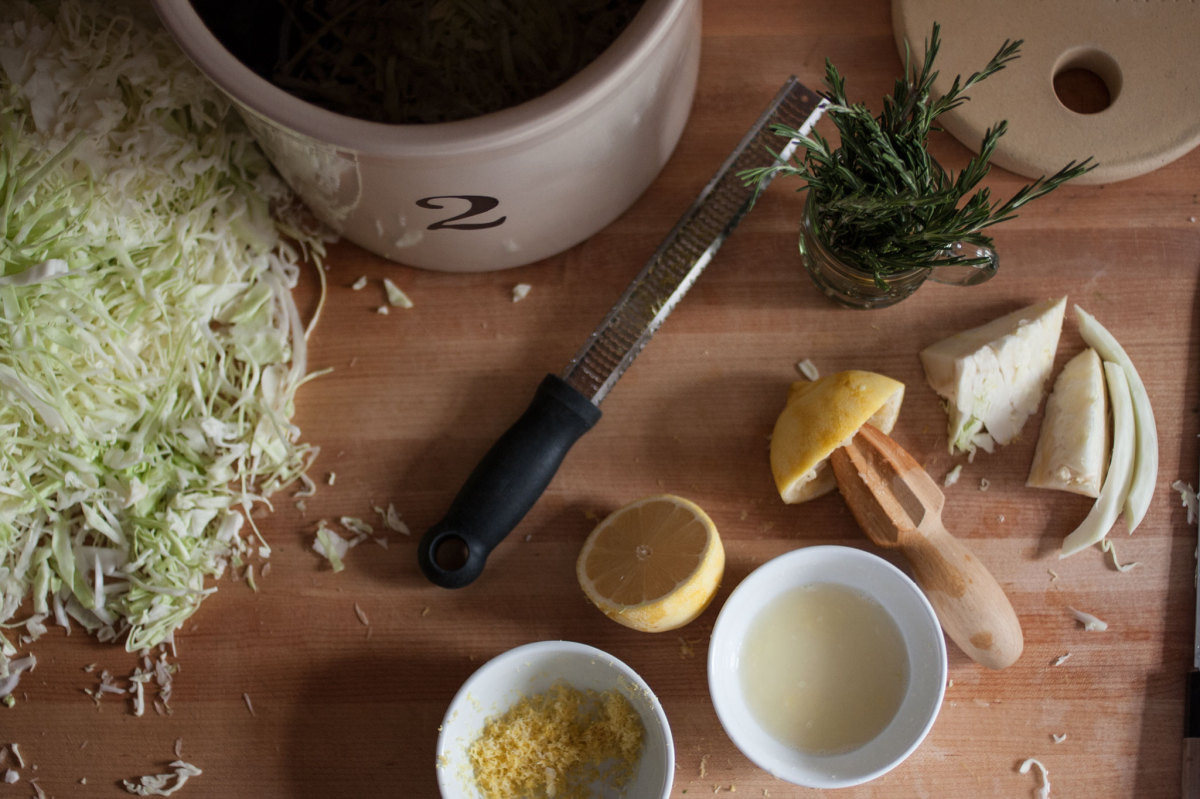 Juicing and zesting the lemon. I like to use a mirocoplane for the zest. On the right are the reserved cabbage cores and a couple of large ribs, saved for tucking into the middle of the crock.
Adding the rosemary and larger pieces of cabbage to the middle of the batch.
I sprinkled some of the lemon zest on each 1000g of cabbage. I like adding the cabbage in 1000g increments because it makes the math of adding the 2% salt easy – 20g per 1000g.