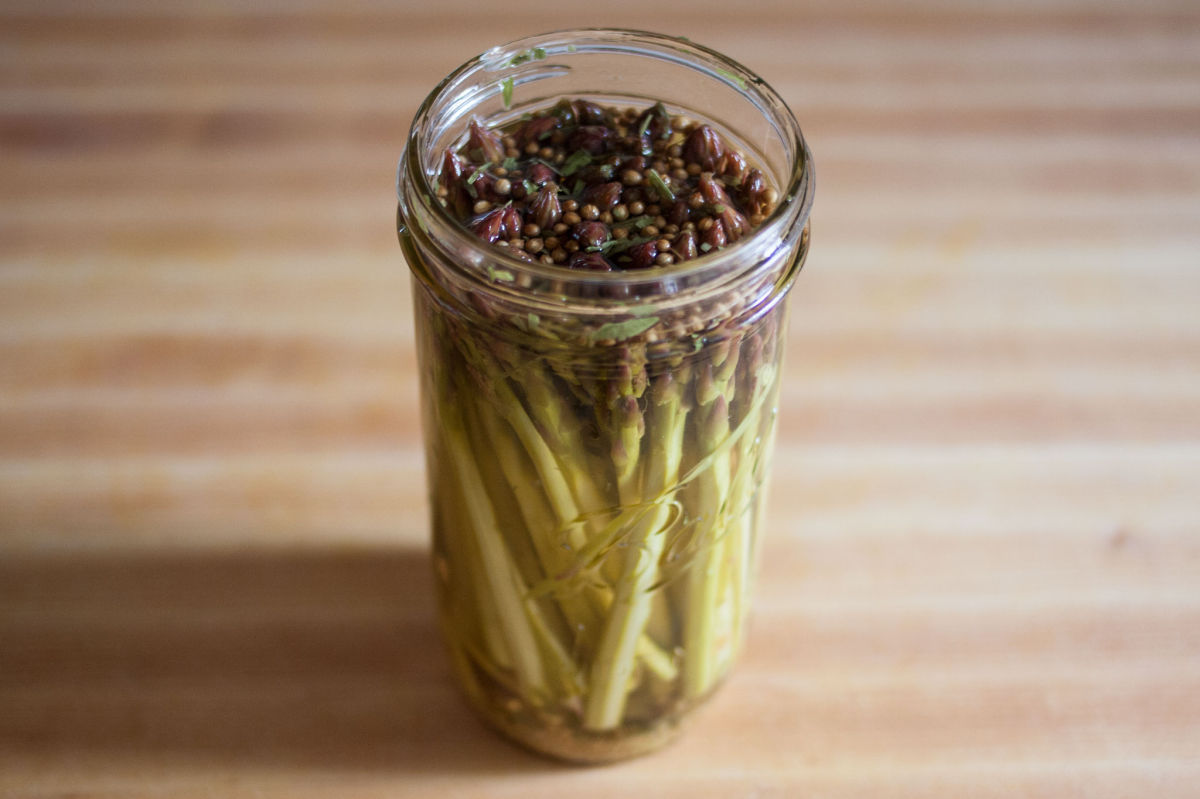 Made a small batch of pickled asparagus with lemon peel, tarragon and coriander to serve at a dinner party next weekend. We have these new pint-and-a-half mason jars from Ball that are perfect for long thin pickles.
Pickled asparagus with lemon and tarragon  – 5/8/14
1 Pint-and-a-half mason jar
1 lb Asparagus (10

½

 oz after trimming)
3 slices Lemon peel
2 tsp Yellow mustard seed

½ tsp Dried tarragon

1 tsp Corriander
1 c White wine vinegar (7%)
1 c Water
2 Tsbp sugar

¼ Kosher salt
Trimmed one stalk to fit in the jar with about ¾ inch headroom and then used that as a guide to trim the rest of the stalks, then (carefully) peeled the stalks with a vegetable peeler. Added the spices to the bottom of the jar and then packed in the asparagus, tips up. Mixed the vinegar, water, sugar and salt, brought the mixture to a boil and the cooled on the counter before moving into the fridge.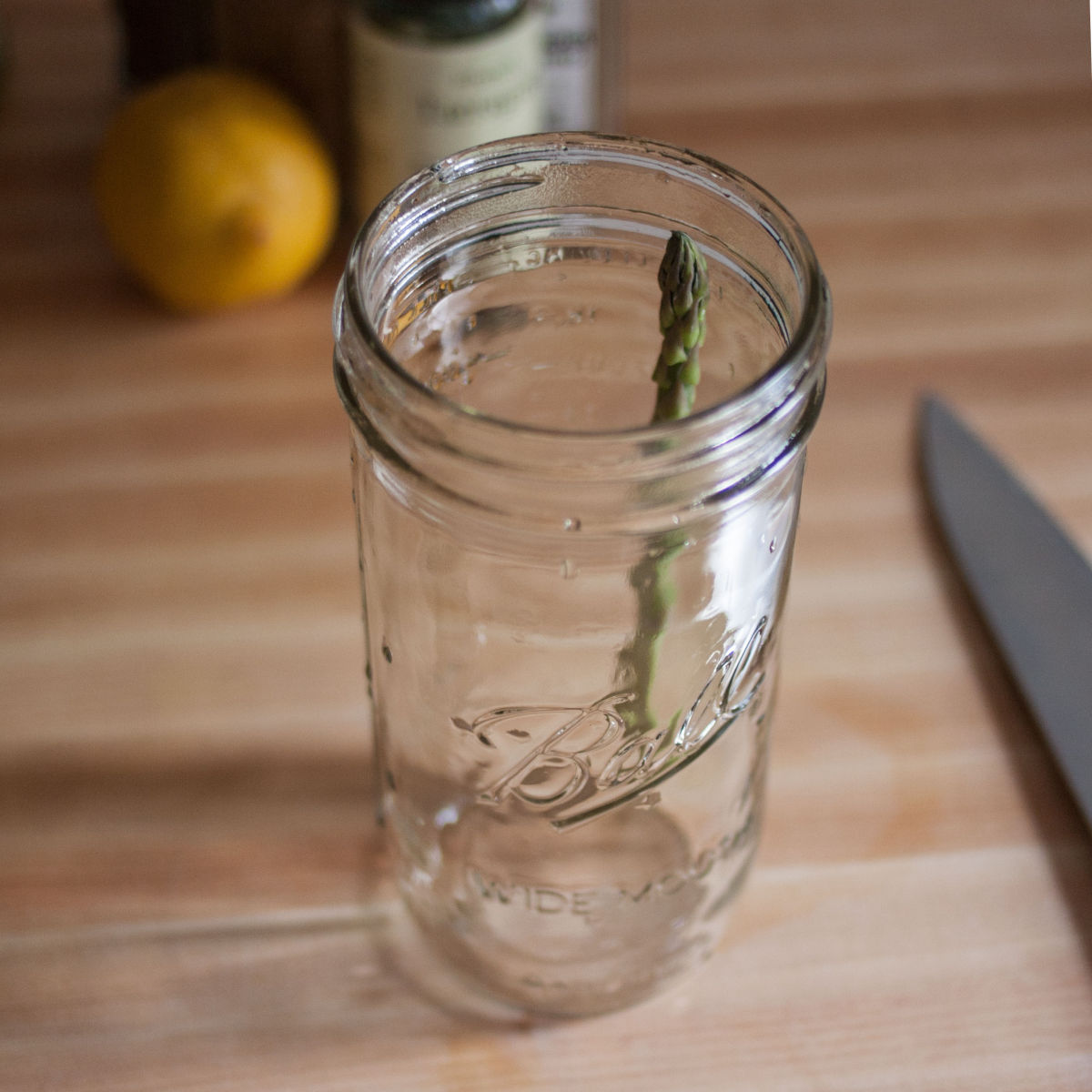 The King's foot, by which all others are measured.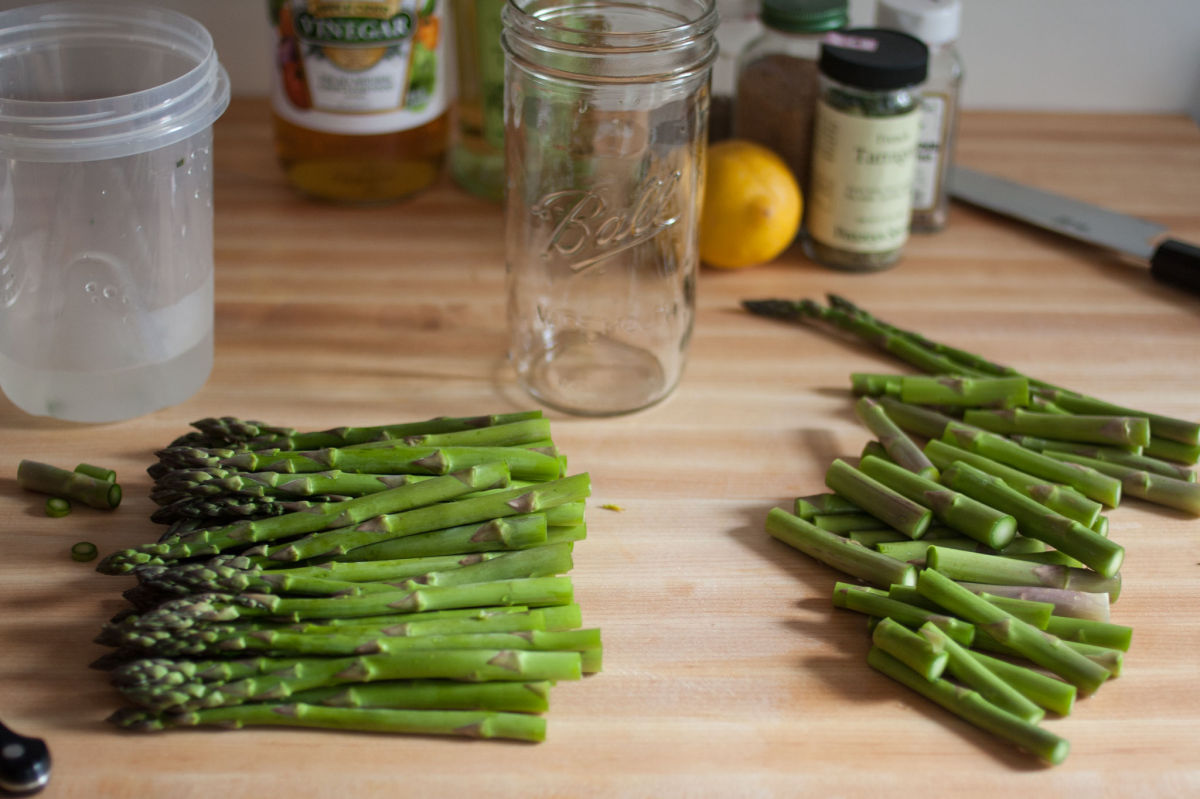 The trimmings are destined for omelets.
You can't be too careful peeling the stalks. I'm not sure if it was even necessary with such thin stalks, but Nicole requested it, and all requests are honored.