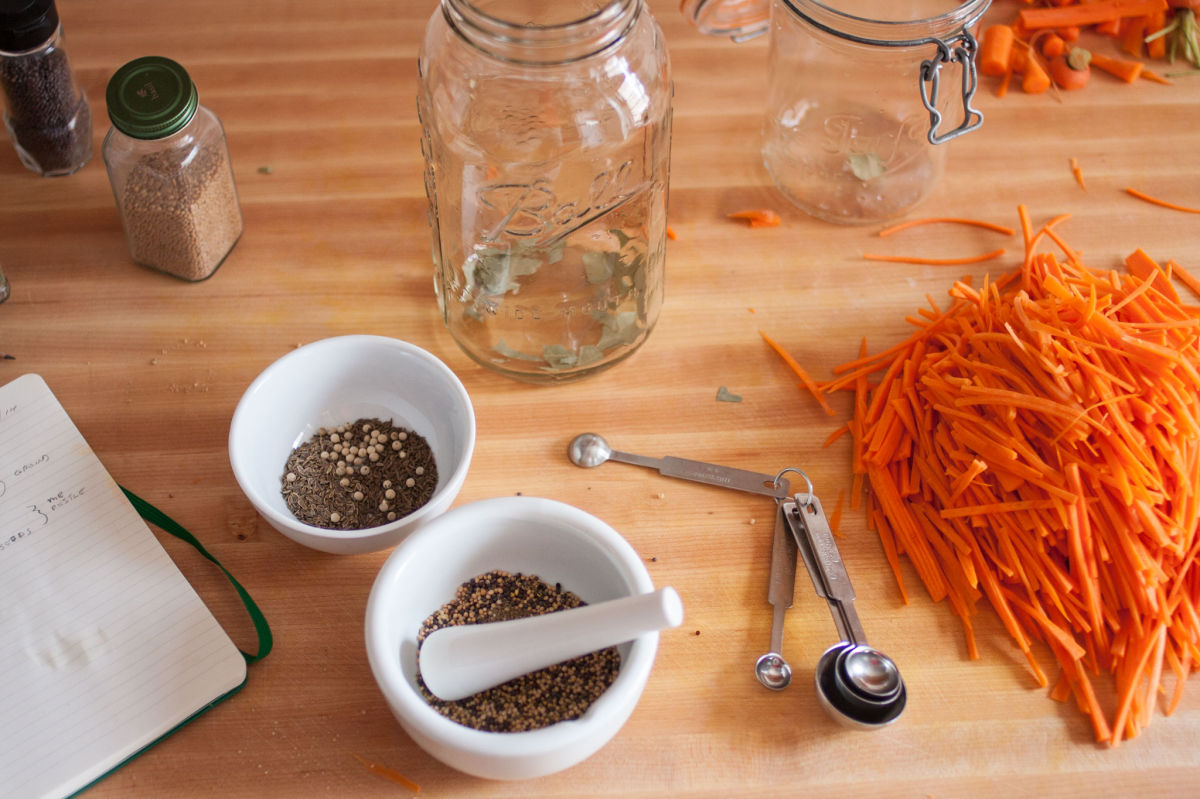 During last week's State of the Pickle, we realized (horrors!) that we're out of pickled carrots, which is a problem, because we eat them on everything. Last time I split the batch into three jars, each with their own spices, but today I wanted to keep it simple and just made one big batch with all the spices, well, everything but the ginger.
Building on the last batches of these julienned refrigerator pickles, some of the spices were ground to speed up their infusion into the pickle, while some, like the mustard seeds, were just "bruised" in the mortar and pestle to keep them from getting too fine.
Pickled Carrots with The Works, 6/3/2014
2 Quart jar
875 g Carrots
1 tbsp Yellow mustard seeds, lightly crushed
1 tbsp Brown mustard seeds, lightly crushed

¼ tsp Celery seed

1 tsp Dill seed, ground
1 tsp Caraway seed, ground

½ tsp White peppercorns, ground

5 Bay leaves
450 ml Cider vinegar
450 ml Water
45 ml (3 tbsp) Sugar

½ tsp Kosher salt
Cut the carrots into a julienne with a two-step mandoline / knife process. Ground the dill seed, caraway and white pepper, lightly crushed the mustard and celery seeds, and added everything to the bottom of the jar along with the bay leaves then packed the carrots into the jar. Mixed the vinegar, water and sugar, checked for sweetness and then added the salt. Brought the mix to just under a boil (200° F) and poured into the jar. Packed the carrots back down below the pickle with the muddler. Cooled  the jar on the counter and gave it a good shake before moving it into the fridge.
It was too many carrots for a 1 L jar.
The cut and packed carrots measured about 1500 ml. My current method for estimating the liquid needed to cover finely cut vegetables is to use half the volume of the solids, plus a bit for insurance. Tn this case 750 + 150, or 900 ml…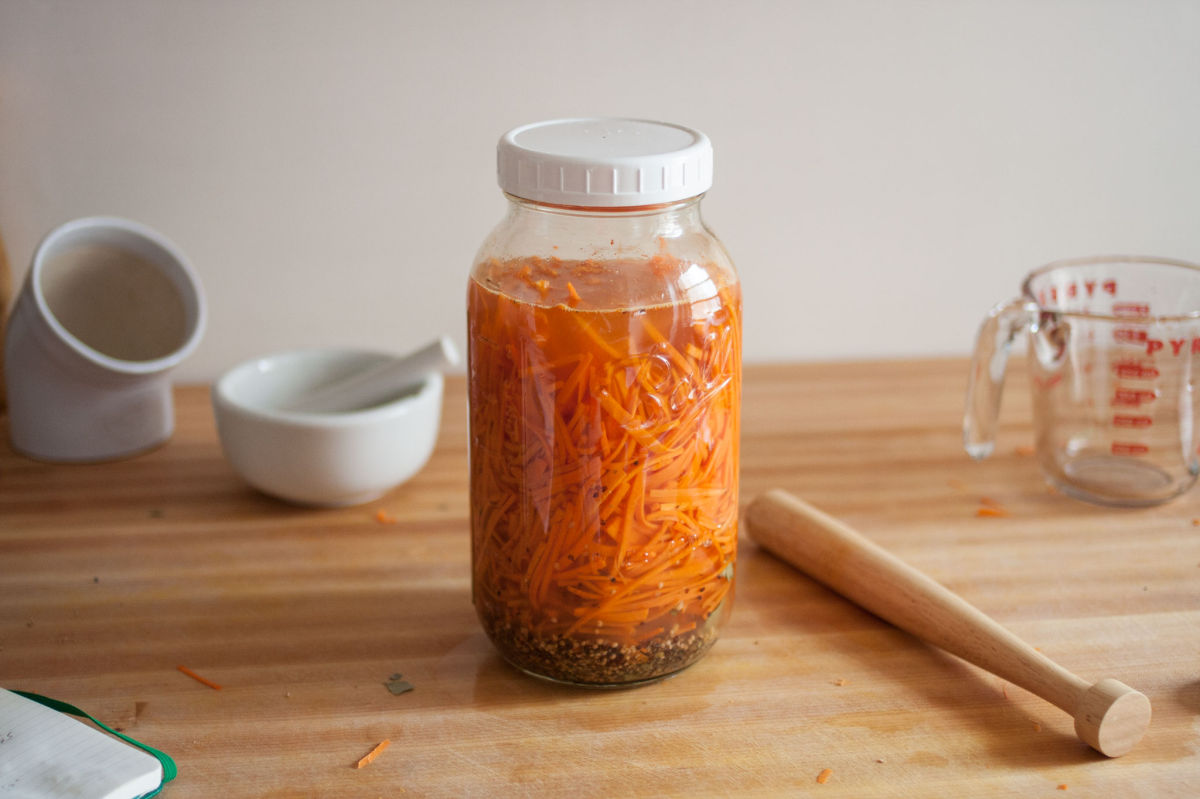 …which worked perfectly, just enough to cover. The muddler was key to packing them into the jar after the hot liquid was added.