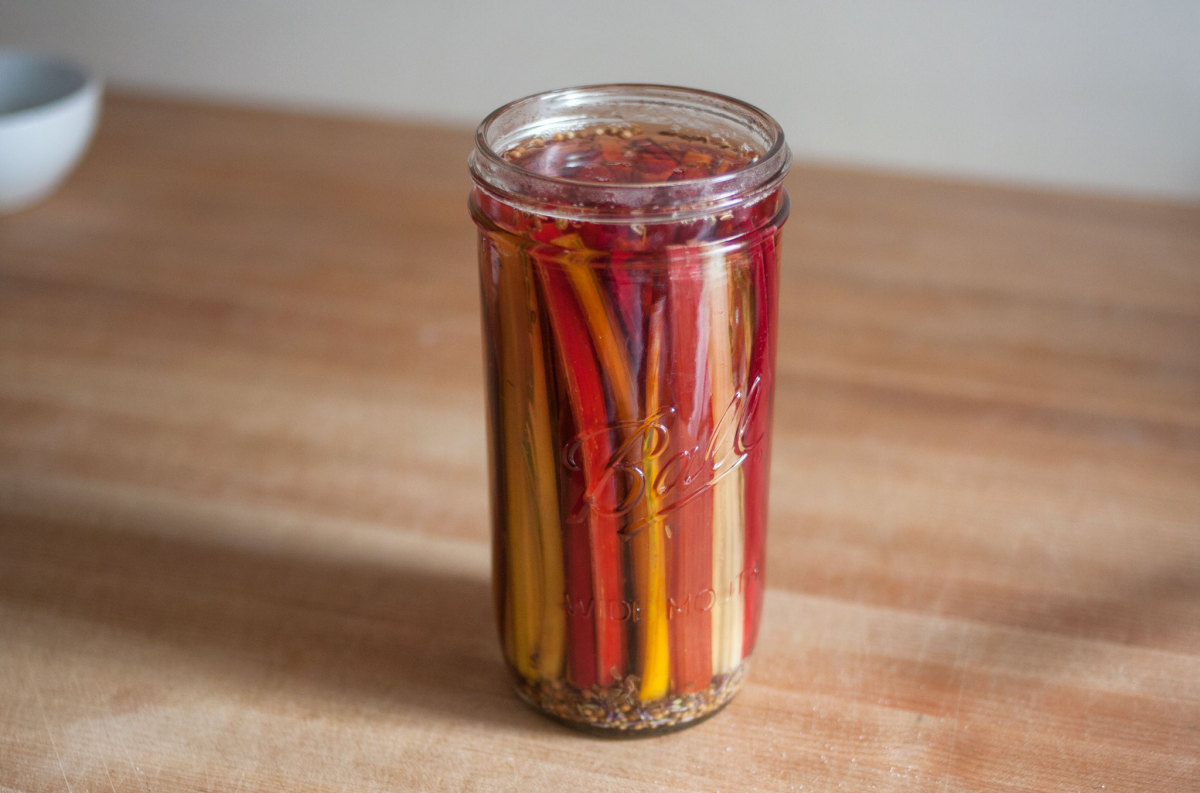 After a few weeks of patiently squirreling away the stems of the baby rainbow swiss chard from our CSA shares, we now have enough to make a small jar of refrigerator pickles. Of course we could have sautéed them with the tops, but I thought they could be interesting as pickles served with a green salad or chopped up into tuna salad, like we've done with pickled carrots. For a twist I flavored the batch with dill seed and lavender (purchased from Penzy's). Can't wait to try them in a few weeks.
Pickled swiss chard stems with lavender and dill seed, 9/11/2014
225 g baby swiss chard stems, trimmed to 4″
1 tsp Yellow mustard
1 tsp Coriander seeds
1 tsp Dill seeds
1 tsp Dried lavender
250 mL Apple cider vinegar
250 mL Water
30 mL Sugar
½ tsp Kosher salt
Added the spices to the bottom of the jar. Trimmed the swiss chard stems to fit the jar and added them thin ends up. Mixed the vinegar, water, sugar in salt in a saucepan, brought it to a boil and poured over the stems – which unlike okra – stayed down in the jar.
Measuring out the spices. The dill and lavender are an interesting combination.
Weighing the swiss chard stems for the pickle log.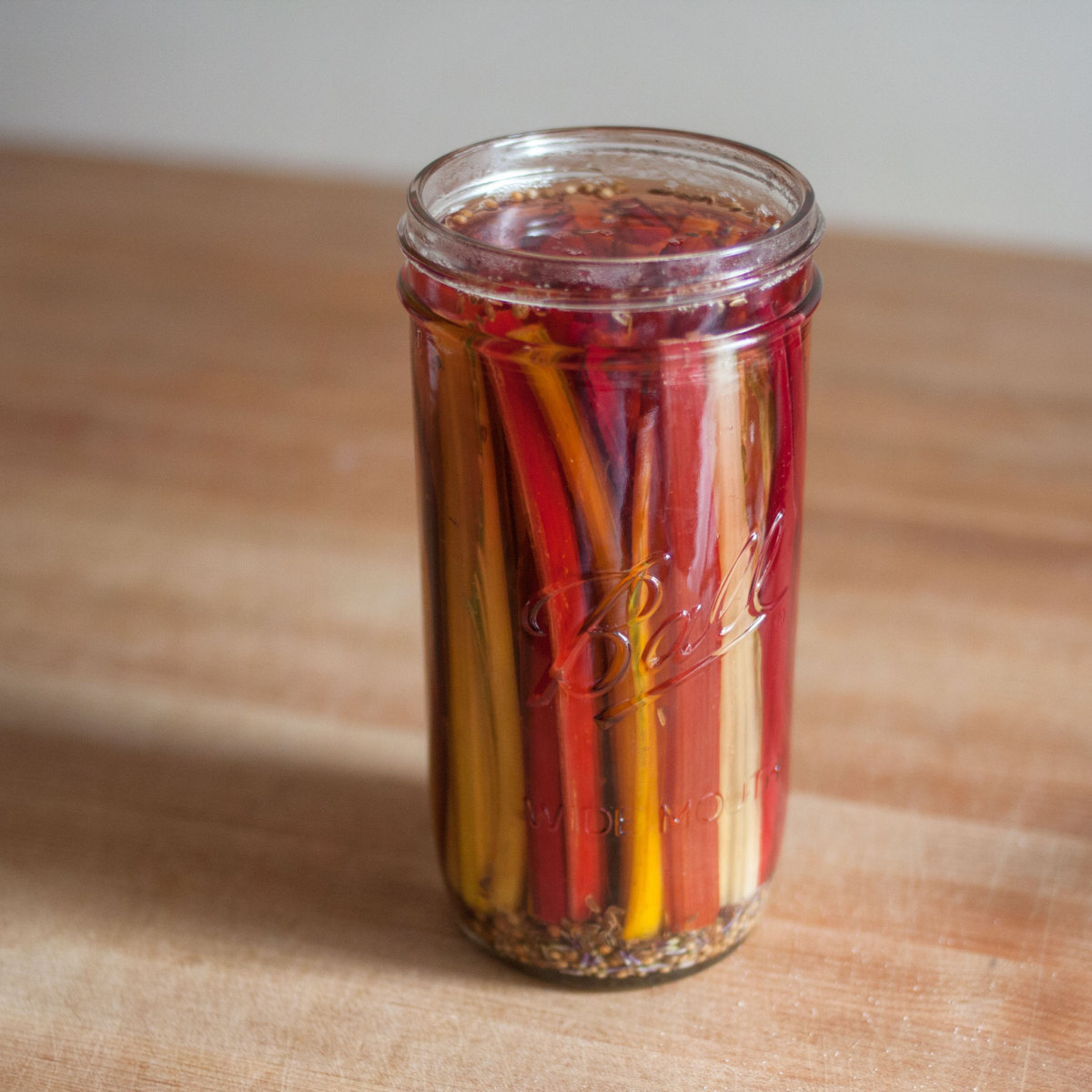 A close up of the final product as the warm vinegar starts to bleed the colors together.