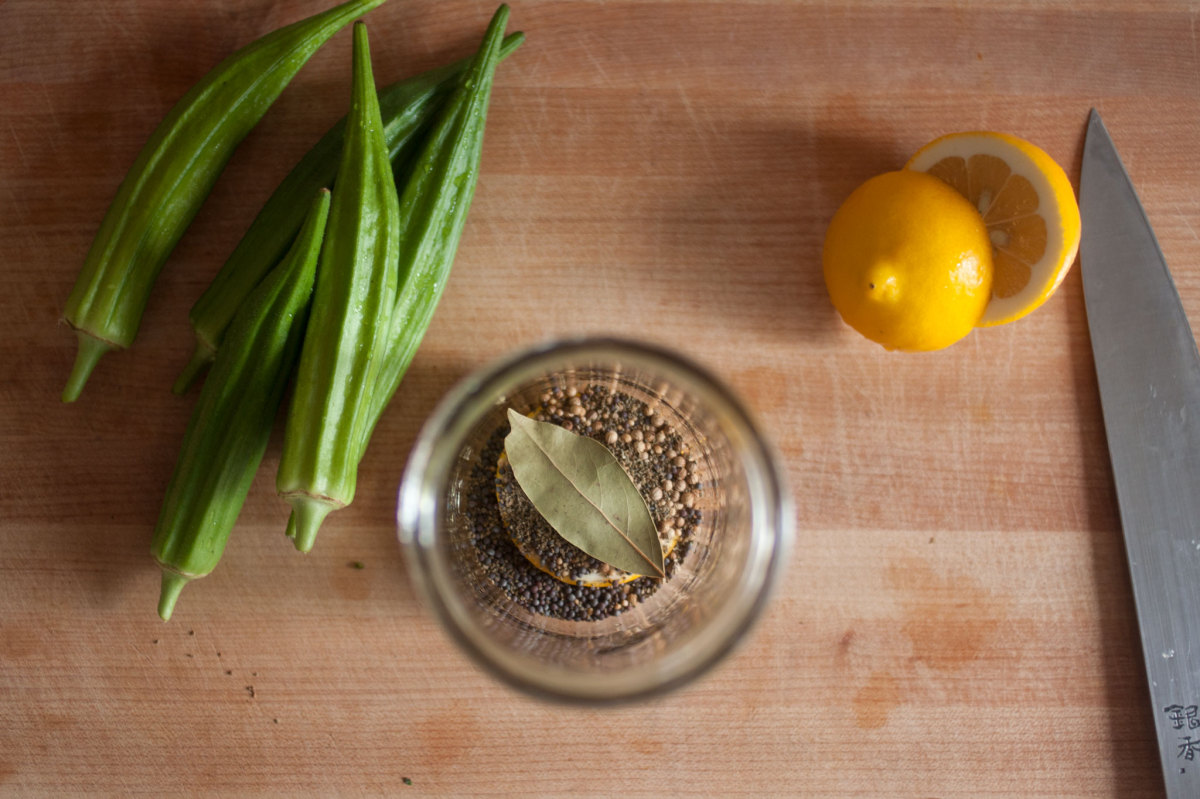 While clearing weeds in the garden this morning I stumbled upon these five okra hidden behind some particularly overgrown marigolds. The okra plants themselves never grew much this year, and we'd stopped checking them a few weeks ago thinking they'd never put on any fruit. Lucky for us we found just enough to make a small jar of pickled okra today.
Pickled Okra, 9/7/2014
5 4″ long Okra (4 1/2 oz)
1 slice Lemon
1 tbsp Coriander
1 Bay leaf
1 tsp each Yellow and brown mustard seeds
½ tsp Celery seeds
300 mL Rice wine vinegar
200 mL Water
50 mL Sugar
½ tsp Kosher salt
Added the lemon slice and spices to the bottom of the jar. Trimmed the okra to fit the jar and added them points up. Mixed the vinegar, water, sugar in salt in a saucepan, brought it to a boil and poured over the okra – which promptly floated up out of the jar. Added a small dish to weigh it down beneath the top of the vinegar.
Gathering the ingredients and a freshly cleaned jar.
Our five okra in all their splendor.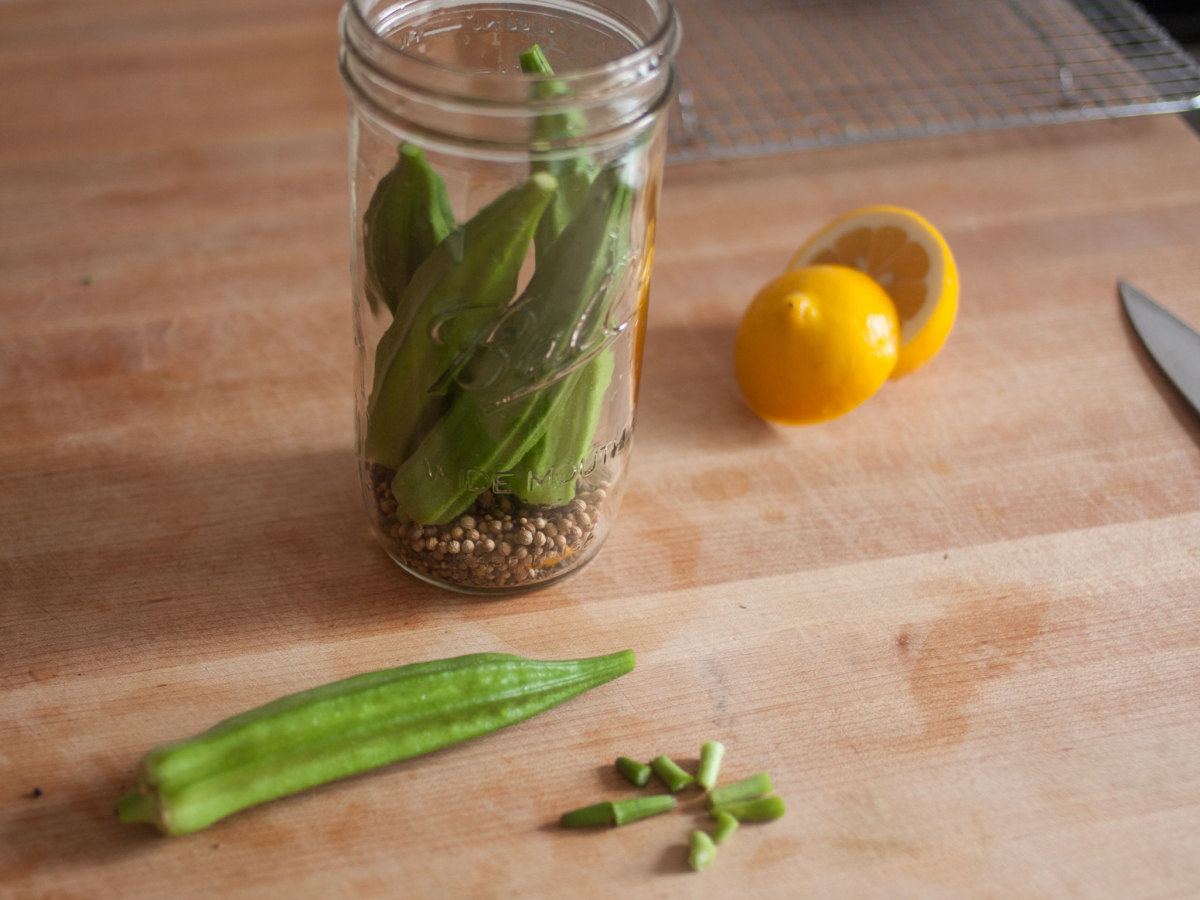 Trimming the ends to fit in the jar, the tips are elegant and I didn't want to remove them, but you have to have headspace.
The jar packed and ready (aka, the calm before the storm…)
Holy floating okra! Finding this out after the jar is full of boiling liquid was inconvenient to say the least.
A small bowl to the rescue and we're back below the brine. I think they'll sink on their own once the vinegar penetrates the fruit.