Our Yule Kraut is ready just in time for our holiday party on Saturday. For a first try at a new recipe, it turned out much better than we thought it might. As we jarred it up this afternoon, we took a few notes about what we liked and what we'll do differently next time.
Each of the fruits, the cranberries, oranges, lemons and pineapple, added their own particular acidity, and all that fruity piquancy combined so well with the lactic acid from the fermentation it left me wondering about other fruits or vegetables we could use for similar effect.
Biting into a chunk of sauerkraut-flavored pineapple is equal parts weird and wonderful.
Considering it was really a guess, the spice blend (fresh ginger, powdered ginger,  allspice, cloves, and nutmeg) was pretty well balanced, though a bit too heavy on the allspice and clove. Since it's not overly spicy, next time I think we'll simply increase the gingers and nutmeg.
The pink tint from the cranberries didn't mix evenly throughout the batch and things got pinker and pinker the further down we went. Though it was a pain slicing the cranberries in half and the end results were awfully pretty, I think next time we could also grind a portion of the cranberries to more evenly amp up the color.
I can see this making a really nice "snacking" kraut for eating right out of the jar. Maybe it's the sweetness from the pineapple, or the zip from the spices, but it's particularly pleasant on it's own.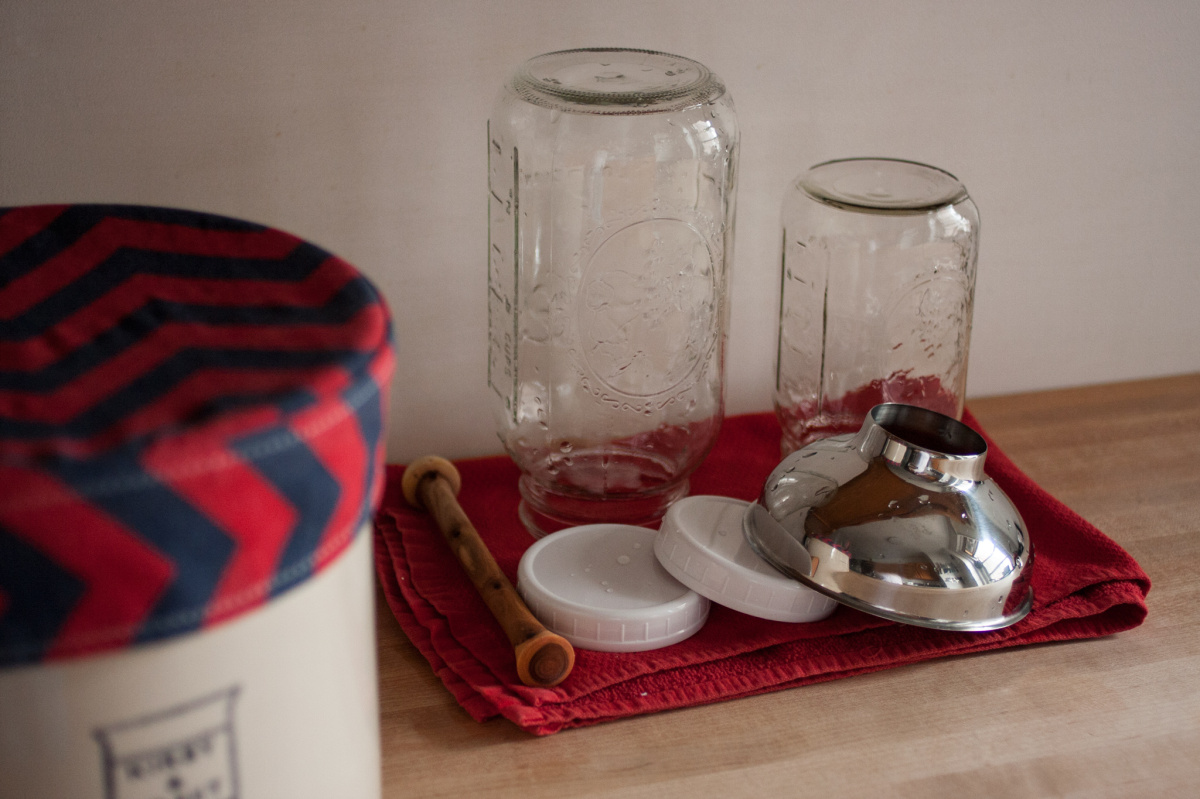 Getting the jars, lids, funnel and muddler, cleaned and ready to go. We store them clean of course, but I like one last scrubbing with hot soapy water before we start jarring.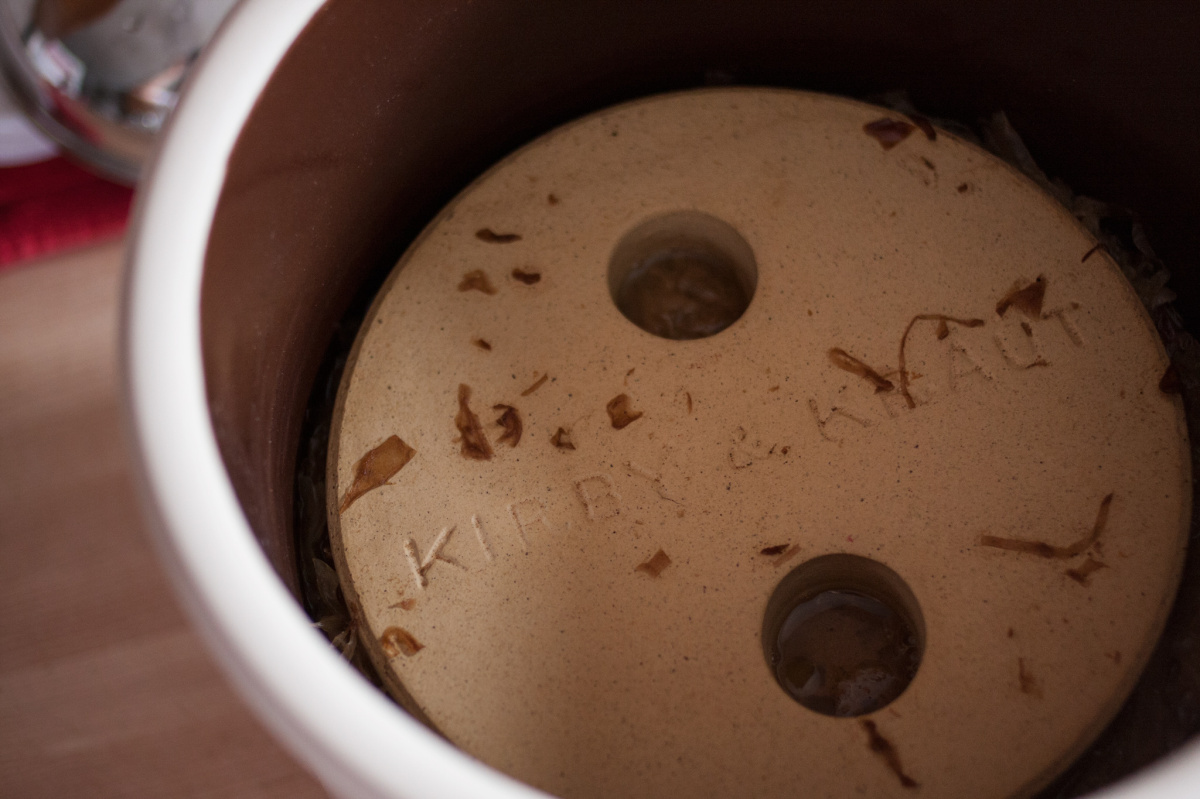 We ended up with a smattering of desiccated cabbage on top of the weight, but the sauerkraut below the weight stayed well beneath the brine.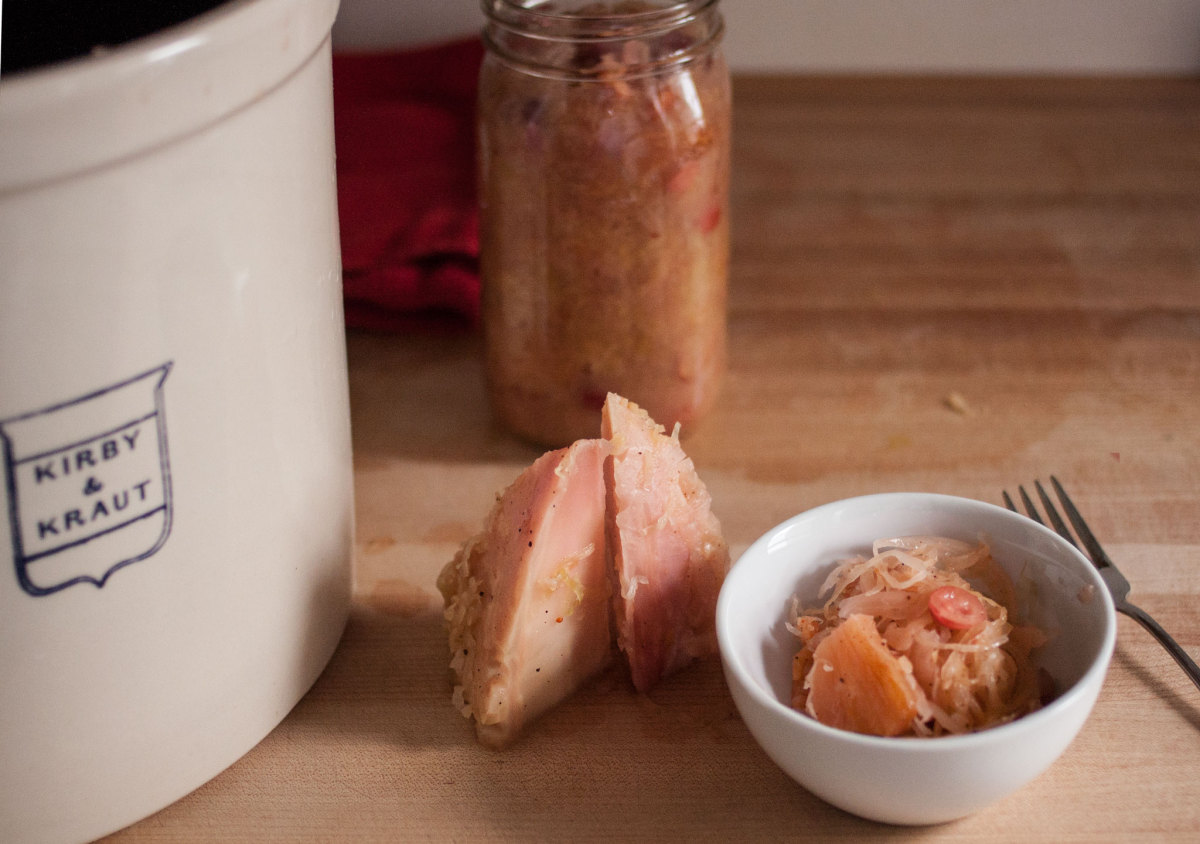 Tasting a sample half way through the jarring. The cores picked up a good amount of pink from the cranberries.